When You Get That New Computer
We've had lots of inquiries lately about installing (or reinstalling) CDXZipStream on a new
<![if !vml]>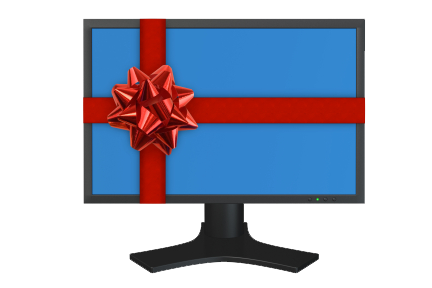 <![endif]>computer. Here's a roundup of the questions that come with that shiny new box ...
1. Do I need to buy again? No additional purchase is necessary, since CDXZipStream is licensed on a per user (not per computer) basis, you can generate a new keycode free of charge to use on a new computer.
2. How do I do it? Download and install the CDXZipStream demo on the new computer. When installation is complete and Microsoft Excel opens, press the third button on the CDXZipStream toolbar named "Licenses and Software Updates". (If you are using Excel 2007 or 2010, the CDXZipStream toolbar is located under the "Add-Ins" menu.) Then press the "Buy Now" button followed by pressing "Generate KeyCode" and log into our web site using the username and password you received with your original purchase. If you did not retain your original purchase information please contact us at support@cdxtech.com
A web page allowing you to generate a new keycode should appear with your new Computer ID automatically entered. This Computer ID is unique for each PC and your registration code is based on it. Then press "Next" to generate your new registration key.

Copy your new keycode from the box that appears and then press the "x" in the upper right corner and minimize your browser. Then paste the copied code into the "Keycode" section of the "CDXZipStream Purchase and Registration" box and press "OK". (This is the box where you pressed the "Generate Keycode" button.) CDXZipStream will now be fully activated on your computer.
3. Why doesn't it work? CDXZipStream, like virtually all Office add-ins (including those offered by Microsoft) is currently not compatible with 64-bit Excel. It can be run with no problem on a 64-bit Windows operating system, but it must be run with 32-bit Excel. Unfortunately, our plans to offer a 64-bit CDXZipStream have been put on hold since Microsoft issued their newest version of MapPoint (2013), which supports many CDXZipStream functions, with no 64-bit option.
So what can you do if you have a new 64-bit computer? Microsoft provides both 32 and 64-bit versions as part of the license for Office 2010, so you can pick and choose the version you want to run, although you can't install both versions on the same machine. If installing 32-bit Excel 2010 is not an option, you can also install an older version of Excel (2007 or 2003) on the same computer with Office 2010 64-bit and successfully run that with CDXZipStream and other common add-ins.