<![if !vml]>
<![endif]>
Welcome to the CDXZipStream September 2015 Newsletter
In anticipation of the new release of CDXZipStream next month, we cover the advantages of using Bing Maps as a source of address and routing data. We also highlight the function CDXZipCode, included in all versions of CDXZipStream, which can be used as a quick and easy source of latitude and longitude for large data sets.
Here's our latest blog article: American Community Survey FAQ
Bing Maps Features <![if !vml]>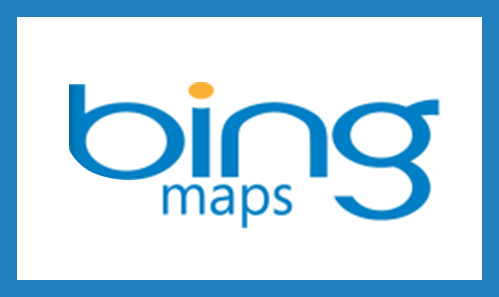 <![endif]>
We are very excited about the next version of CDXZipStream that will be released next month. Not only does it work with 32- and 64-bit Excel, but it is compatible with both Microsoft MapPoint and the Bing Maps web service for calculating travel distance and time, geocoding, reverse geocoding, mapping, and address verification.
MapPoint is a very handy desktop mapping solution. But its discontinuation by Microsoft, although unfortunate for its many loyal users, did provide us with the opportunity to evaluate other options. We think you'll be happy with the new CDXZipStream, especially since Bing has some significant advantages over MapPoint, such as:
- Up-to-date data. The last version of MapPoint was from 2013, and there will be no more updates.
- A much more extensive database and greater geographic coverage, with some level of coverage for over 250 countries. Address or rooftop level geocoding is available for over 60 countries, including many you've been asking about that were not included or well-covered in MapPoint, such as Mexico, Australia, and South Africa. Please refer to the Microsoft website for a complete list of covered countries.
- Route data that includes traffic flow. Select the "Quickest with Traffic" option, available for 35 countries, to get real-time travel duration.
- Route calculations not only for driving, but for transit and walking routes where applicable.
Bing pricing is competitive with MapPoint, particularly for multi-user clients. An annual Bing enterprise license from authorized reseller OnTerra is $300, covering up to five users, plus $60 for each additional user. Each license provides up to 100K data requests per day, with no annual limit. Free trial keys are also available directly from Microsoft.
Look for our next newsletter for complete details about the next CDXZipStream.
Geocoding ZIPs with CDXZipCode
We'd like to highlight here a CDXZipStream function that doesn't get a lot of attention - CDXZipCode, and more specifically, the latitude and longitude data it provides for each ZIP.
If you're willing to give up a bit of accuracy for a lot of convenience, you can use CDXZipCode to geocode U.S. locations quickly and easily, and without the use of MapPoint. This function is available in all versions of CDXZipStream. Here's what the custom function formulas looks like:
=CDXZipCode("07869","Latitude")
=CDXZipCode("07869","Longitude")
To apply this to a list, replace the ZIP Code with the worksheet cell location (e.g. A1) of the first ZIP, and copy the formulas to the entire list:
=CDXZipCode(A1,"Latitude")
=CDXZipCode(A1,"Longitude")
Since the data is already stored for each ZIP in the CDXZipStream database, the formulas are calculated very quickly. CDXZipcode is especially useful for very large data sets or as a backup when MapPoint can't find a location. Keep in mind that using a geocoded point for an entire ZIP Code area does introduce error, especially in rural areas; ZIP codes can range in size from a tenth of a square mile in urban areas like New York City, to several thousand square miles in rural Nevada.
If you'd like to sort your newly-gotten ZIP Code geocodes around a target location, consider using the free Geocode and Sort Locations by Distance template. Just download it from our links page, and after pasting your data into the template, skip the geocoding step and click on "Sort". The template will automatically calculate distances based on latitude and longitude, and sort each point around a store, hospital, warehouse or any location of interest. Please see our blog article on this template for more information.
Latest Data Updates
Canadian and U.S. data feeds were updated as of September 25. There were 660 changes made to the U.S. database this month. If you would like to update your database to reflect these changes, click on the "License Information and Software Updates" icon on the CDXZipStream toolbar, and select "Data Updates" to login to your account.
We hope you find the information here helpful for you and your organization. You can contact us with your feedback and suggestions by replying to this email.
The Team at CDX Technologies
<![if !vml]>

<![endif]>

In This Issue
Bing Maps Features
Geocoding with CDXZipCode
Data Updates