Installation is completely automated and does not require you to configure Microsoft Excel. (CDXZipStream can also be uninstalled through the "Programs" software icon in the Window Control Panel or by running the original install file.) If you need to install CDXZipStream on a new or reformatted PC, please refer to this help topic here.

To install, first download and run the CDXZipStream demo install file from here.

After the install completes and Excel opens press the "Account" button in "CDXZipStream" menu.





This will display the following screen:






then press the "Register/Upgrade Product" button: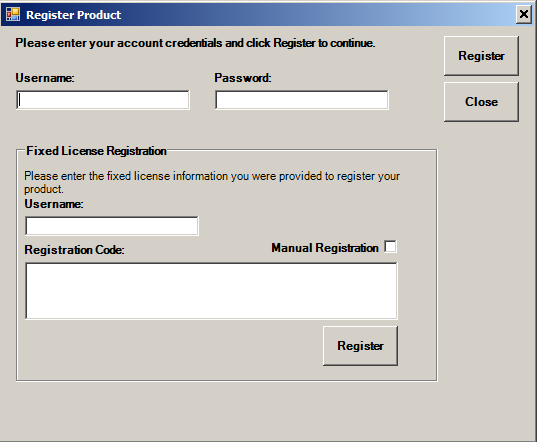 Enter the username and password associated with your CDX Technologies account. These were provided in the email you received after purchasing CDXZipStream, and can be retrieved by using the links in the login area of the website if you've forgotten them.
Press the "Register" button, and after verifying your information with our servers CDXZipStream will be fully activated on your computer. You can install CDXZipStream on one main and one backup computer.

If you were provided a fixed registration code (usually used for multiple purchases) please input that prior to product registration.

You may also need to install databases associated with your CDXZipStream version. After registration, press the "Check for Available Database Updates" button on the Account input box, and the databases you need will be listed. Press the "Update" button next to each database to download and install them. This may take several minutes: