The CDXGeoData settings dialog allows you to set and update your CDXGeoData API key and view token usage for all CDXGeoData services.
A separate API key is necessary to access CDXGeodata that is not part of the CDXZipStream license. A free API key for evaluation can be obtained here.

Start by clicking on the "Settings" icon on the main CDXZipStream™ commandbar, then "CDXGeoData Settings":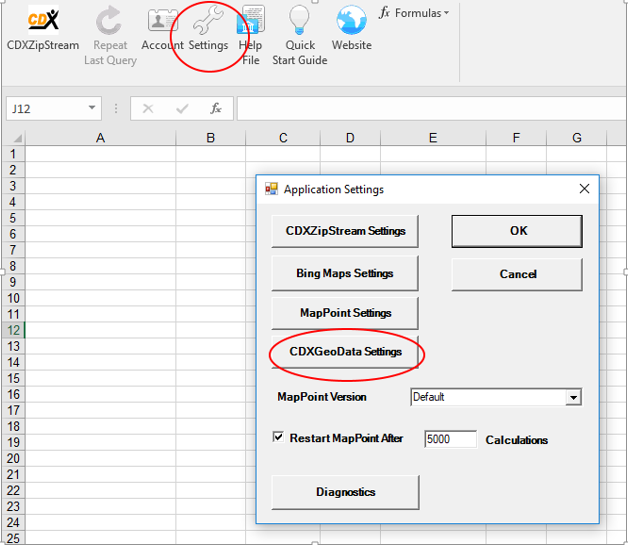 Copy and paste
your CDXGeoData API Key into the provided box, and click the "Set Key" button.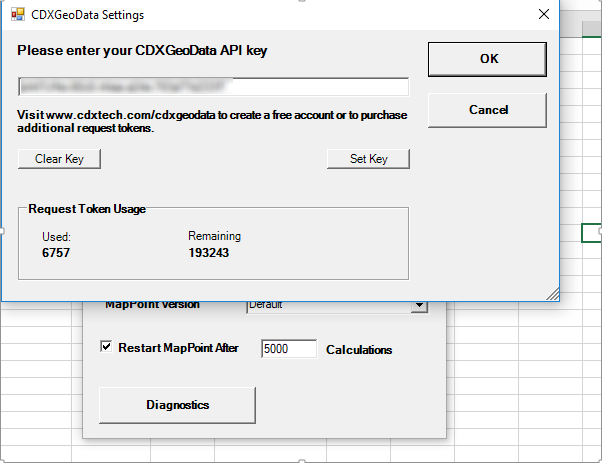 Your request token usage will be displayed after successfully entering your key.