Address Correction with CDXStreamer
<![if !vml]>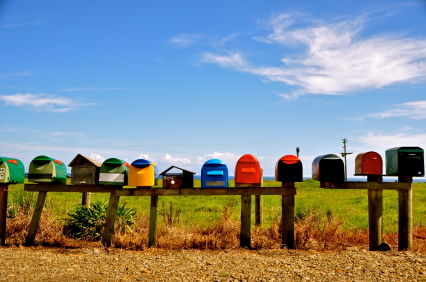 <![endif]>One of the most useful features of our new web-based Excel add-in, CDXStreamer, is its ability to automatically correct address information. Not only will it apply USPS standard abbreviations and formatting, but it will correct misspellings as well as missing or incorrect city, state, and ZIP code data. It also automatically looks up ZIP+4 codes. The address correction feature of CDXStreamer can virtually eliminate undeliverable addresses and greatly reduce the costs associated with bad address data.
Here are some examples of address correction by CDXStreamer:
91 Gurnet Road, Brunswick, Maine (Missing ZIP code)
Correction - 91 GURNET RD, BRUNSWICK, ME 04011-9328
41 Sherman Road, St. Johnsbury, VT 05819 (Incorrect street suffix)
Correction - 41 SHERMAN DR, SAINT JOHNSBURY, VT 05819-9280
46 Cheltingham Ave., Schenectady, New York 12308 (Incorrect ZIP code)
Correction - 46 CHELTINGHAM AVE, SCHENECTADY, NY 12306-5106
200 MacIntyre Road, Pittsburgh, NJ 15237 (Street name misspelled)
Correction - 200 MCINTYRE RD, PITTSBURGH, PA 15237-4035
202 Kings Highway West, Haddonfield, NJ 08033 (Incorrect directional)
Correction - 202 KINGS HWY E, HADDONFIELD, NJ 08033-1905
320 W Ottawa St., Lansing, MN 48922 (Incorrect state abbreviation)
Correction - 320 W OTTAWA ST, LANSING, MI 48933-1590
3810 Forbes Ave., Philadelphia, Pennsylvania 15260 (Incorrect city)
Correction - 3810 FORBES AVE, PITTSBURGH, PA 15260-6995
Street address correction in CDXStreamer follows the U.S. Postal Service "one component failure rule" to find a correct address match. If not more than one address component mismatch exists, then a correct address can be returned. For instance, if there is not an exact match within the city, the one component failure rule is applied within the input ZIP code. If there is still no match, the rule is applied to all addresses within the postal finance number, and is only considered invalid if there is no match within that.
CDXStreamer is available as a free 7-day trial. Pricing is on a per month basis. For a short tutorial, please view the YouTube video: Address Correction and ZIP+4 Analysis in Excel.